After All The Shouting (1$ USD... or more, if you wanna help a brother out...)
a little book about becoming your bitterness!
homeboy/girl/other, did you know that you are nothing without the stains of your past? that all you are made of are the joys and pains of a person you may now resent? be they yourself or someone you love? i do. ❤️ please enjoy my twelve pages of two cents that borders on oversharing ❤️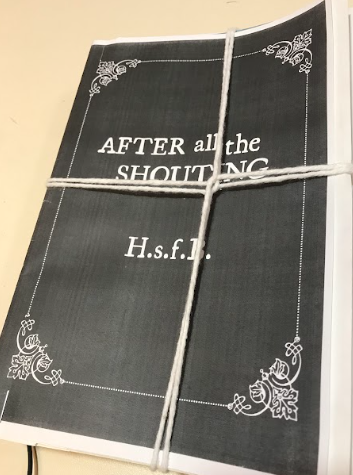 REVIEWS!
"Your poems are so well written and powerful. I am having trouble putting the booklet down. I am reading them aloud and they are that much more expressive and meaningful to me!"
—My third grade teacher
"my mom is literally sobbing reading your book thoight you should know"
—My bestieboy
"Gave it to my girlfriend, she thought it was really cool."
—My dad, paraphrased.
----------
PHYSICAL RELEASE
(Exclusive to Bloomington, Indiana) (Unless I know you, then I'll bear the burden of interstate shipping)
For now I print demo copies by request out of my grandpa's basement, but the final mass production is coming very very soon! To various locales Downtown. It will be a very limited release, but I may very well reprint over the years. I really just can't juggle an Etsy shop or something right now, so we'll see. And there's always the digital copy.
I do this instead of school, please validate my choises.